Can Landlords Utilize Collection Agencies to Collect Unpaid Rent?
When Rent is Unpaid, Housing Providers Have Options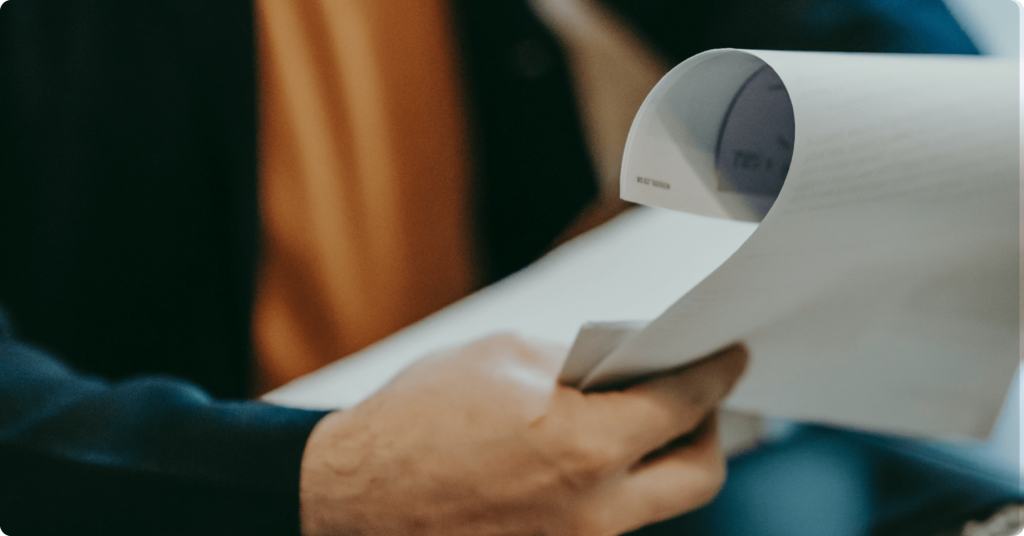 When a Housing Provider is left dealing with overdue or skipped rent payments, the most immediate issue they are faced with is evicting Tenants who remain in residence. Unlike other creditors whose methods involve merely cutting off services of delinquent customers, Landlords must take a variety of legal steps to remove Tenants from their properties.
To legally remove a Tenant from their residence, the Housing Provider must be able to demonstrate that this action is necessary. For instance, one delayed payment alone is not justification for eviction; rather, the Landlord must experience a pattern of delinquent behavior before opting to file an official claim. Other causes for eviction can include property damage, disruptive habits, or refusal to abide by the terms of a lease agreement.
If a Housing Provider has adequate reason to evict, the Tenant must be formally and properly notified. Afterward, the waiting game begins for the notification term to end and to set up a hearing before an adjudicator. During the hearing, it is required for the Landlord to provide evidence which can defeat any defenses provided by the Tenant. These could include partial rent payments already made, payment of full rent just before eviction proceedings began or even requests from Tenants seeking a reduction in their renting fees due to property conditions.
If the eviction is a success, the Tenant will be ordered to leave and the property and the Housing Provider can commence their search for a new occupant. With this arrangement, a Landlord can guard against further income loss but it fails to compensate the Landlord for any rental losses incurred.
In certain states, Landlords may be eligible to receive a monetary award from the tribunal if their eviction case is successful and rent has not been paid. This could eliminate the need to file a second claim for past-due rent. However, since the Tenant was occupying the property at the time of this order, it may not apply to any damage that is discovered after they vacate.
The average eviction costs a Housing Provider $11,000.
How to Collect Past Due Rent
Once a Tenant eviction is completed, Housing Providers should consider taking steps to collect the past-due rent. Depending on the circumstances, a Landlord may choose to do nothing, attempt to collect the debt on their own, hire a professional debt collection agency, or inform the Credit Bureaus of the debt.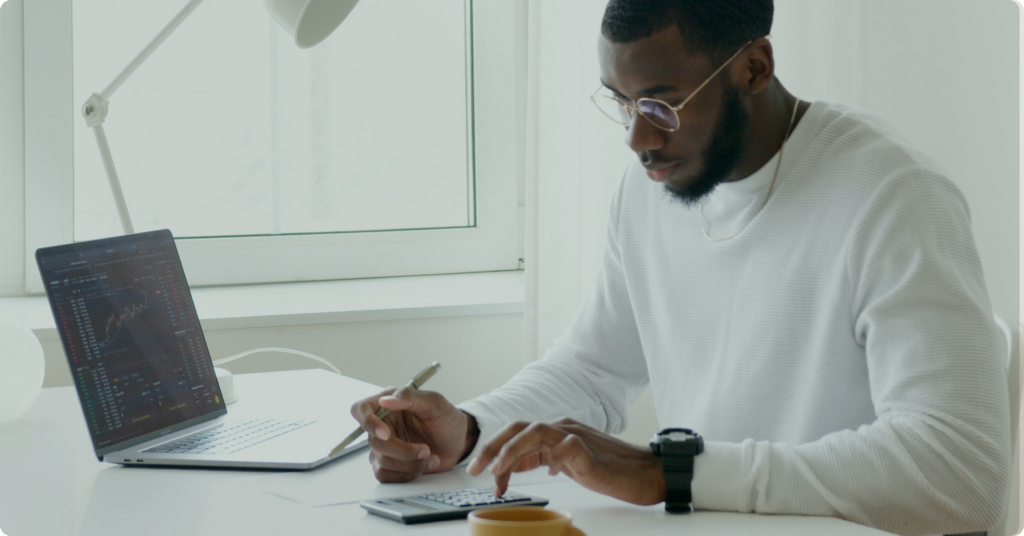 If the Landlord does not take action, it gives the Tenant permission to do the same thing with future Housing Providers. Making it even more important for Landlords to be proactive in the pursuit of their rental payments. Sadly, many Landlords choose this option because collecting unpaid rent from former Tenants can be a long and exasperating journey.
If a Landlord wants to, they can take it upon themselves to pursue debt collection. This can involve hours of time chasing the past Tenant, crafting persuasive demand letters, and diligently negotiating to receive some or all of the unpaid rent. Unfortunately, this strategy usually fails. Given the Tenant's disregard for their tenancy agreement, it is highly improbable that they will suddenly have a change of heart – unless presented with a convincing reason to pay the rental debt.
Engaging the services of a collection agency is yet another possible solution. Collections agencies have the expertise to track down delinquent Tenants with outstanding debt. However, the success of the collection process can hinge heavily on the accuracy of contact details that were given by the Tenant at the time of rental application. When hiring a collections agency, the Landlord must provide evidence that the debt is valid, usually with a copy of the tenancy agreement and any relevant court documents or judgments.
Instead of a flat rate fee upfront, most collection agencies charge varying rates based on the total recovered funds. This means that the Landlord is not necessarily paying an arm and a leg to try and get their money back, but they should always be aware of any hidden fees or percentages charged by the agency.
A collections agency typically charges a 30% to 50% recovery fee.
Property Managers and Landlords can report unpaid rent to the Credit Bureaus. Much the same way creditors like credit card companies, financial institutions, and other lenders regularly report delinquencies to Credit Bureaus. A Housing Provider can use a proven tool like FrontLobby to easily report unpaid rent to Equifax and Landlord Credit Bureau.
Reporting delinquent debt to the Credit Bureaus is a proven motivator. The potential of incurring extensive damage to their credit scores, as well as the possibility of being denied future access to credit, provides a strong incentive for individuals to contact creditors and settle any outstanding debts. Additionally, this serves as a beneficial reminder of contractual obligations and can help prevent future delinquencies.
Sending Rental Debt to Collections
Before enlisting the help of a collections agency to recover unpaid rent, it is important to investigate multiple options and find one that has a proven track record and expertise in the rental business. Landlord-Tenant matters are governed by state laws and must be handled in accordance with these statutes. It is essential that you make sure the collections agency you hire understands and follows the regulations in your area.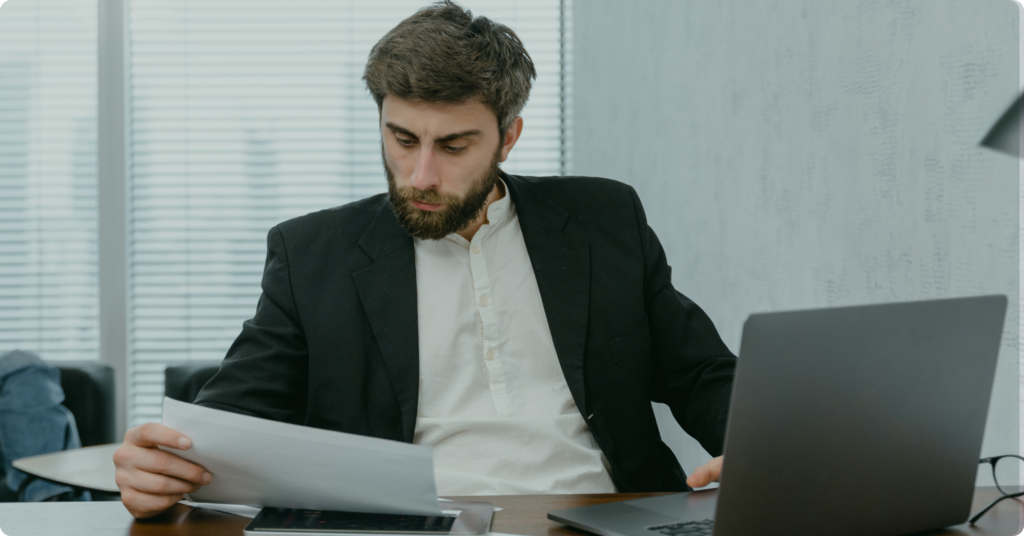 To send unpaid rent to collections a Housing Provider must provide the debt collections agency with pertinent information about the Tenant including:
1. Copy of the rental agreement
2. Proof of delinquency such as unpaid rent invoices or late notices
3. Outstanding balance amount
A structured system that documents payments and debts is integral when it comes time to utilize a collections agency. Without accurate records, the collections agency may have difficulty recovering the debt and the Landlord could end up wasting time and money.

Once hired, a collection agency will try to contact the Tenant and negotiate payment arrangements. This may include a combination of telephone and email contact, as well as sending out physical mailings. If all attempts fail, If after multiple attempts, a payment has still not been made then the collection agency may utilize more aggressive tactics such as legal action or wage garnishments.
If you've been left with unpaid rent from your Tenant, hiring a collection agency may feel like the most viable route for recovering funds. Nevertheless, it is essential to remember that this process can be both expensive and lengthy with no promise of debt collection success. Prior to taking this step, you should contemplate other potential alternatives such as submitting the debt directly to Credit Bureaus yourself.
Inform the Credit Bureaus of Unpaid Rent
Credit Bureaus have consistently proven to be a successful approach to debt recovery. Banks, Financial Institutions, and Housing Providers have all experienced significant success in their efforts to collect on impaired debts by reporting them to Credit Bureaus. This is a viable option that may be worth considering before sending the debt to a collections agency.  The process is simpler and faster than filing a lawsuit, however, the results can be just as effective.
When a Housing Provider reports a Tenant to the Credit Bureaus, it will appear on the Tenant's credit report for up to seven years, the longer the debt is on the credit report the greater the impact it can have. This information can then be used by other Landlords to screen Tenants and make informed decisions about who they rent to. Housing providers can report a debt to the Credit Bureaus using FrontLobby.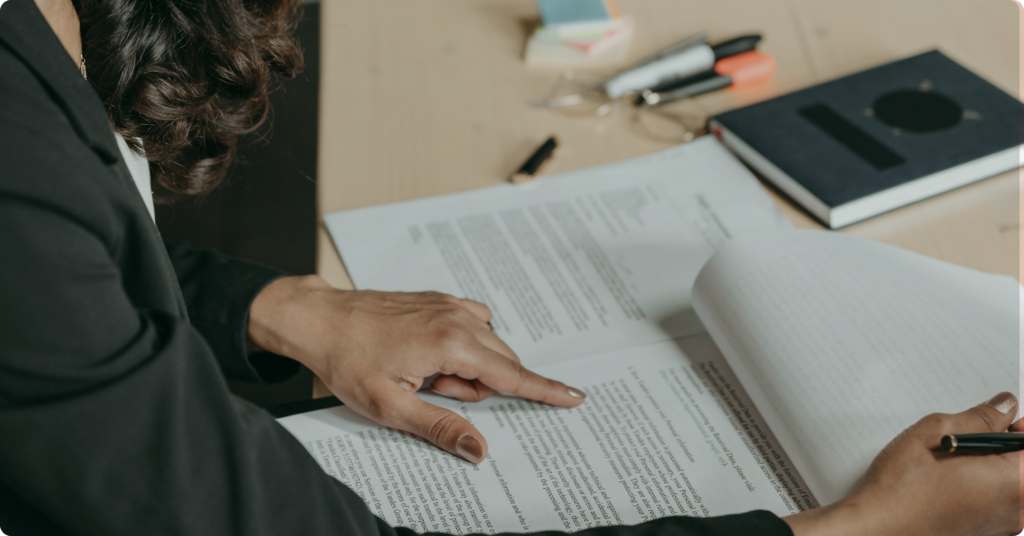 When reporting a debt to a Credit Bureau, Landlords and Property Managers must provide the following information:
1. First Name
2. Last Name
3. Email Address
4. Property Details
5. Date of Birth
6. Social Insurance Number may be used in addition to a date of birth for accuracy
Housing Providers do not need to work through a collection agency or obtain a monetary judgement to report rental debt. If the amount of debt reported is accurate and only includes unpaid rent and unpaid utilities as outlined in the lease, then you do not require a judgement, ruling or monetary order. To report damages or penalty fees, you do require a judgement, ruling or monetary order.
How to Collect Unpaid Rent?
Tenants not paying their rent can be one of the most demanding aspects of being a Housing Provider. Yet, Landlords and Property Managers have an excellent way to minimize those demands: by utilizing a rent reporting service. By reporting rent payments each month, Landlords can reduce delinquencies and avoid the need to pursue unpaid rent collection. Rent reporting is an invaluable tool for motivating Tenants to pay on time without the need for lengthy delays or prolonged irregular payments.
Tenants who pay rent on time understand that reporting rent payments is a desirable feature, as it helps build credit and gain favorable marks on their Tenant Record. Tenants with an impressive rental background can utilize their Credit Report to show that they are a reliable renter when relocating or applying for other financial services.
Choosing a Debt Collection Agency
Before deciding to send a Tenant to collections, Landlords must consider several critical factors.
The fees included in the collection process van vary widely among agencies. Few will charge an up-front fee, most charge a percentage of the amount collected depending. This percentage can range from 30-50%. Be sure to understand all costs and fees involved with hiring a collection agency before proceeding.
Odds of Collecting the Debt:
Collection agencies can be effective in recovering debts, yet there is no assurance that they will retrieve the full amount due. In certain situations, writing off the debt may be a more cost-effective solution for the Landlord.
Type of Collection Agency:
It's essential to differentiate between collection agencies, evaluating both their services and industry-relevant expertise. For example, an agency specializing in commercial debt may not be the ideal choice for recovering money from residential tenants.
When it comes to collecting unpaid rent, Housing Providers have multiple options at their disposal. By utilizing rent reporting services and carefully evaluating debt collection agencies, Landlord's can ensure accountability from their Tenants and minimize the burden of delinquencies.
Disclaimer The information provided in this post is not intended to be construed as legal advice, nor should it be considered a substitute for obtaining individual legal counsel or consulting your local, state, federal or provincial tenancy laws.
Tools To Improve Renting For Everyone
Products and Services are Offered by FrontLobby